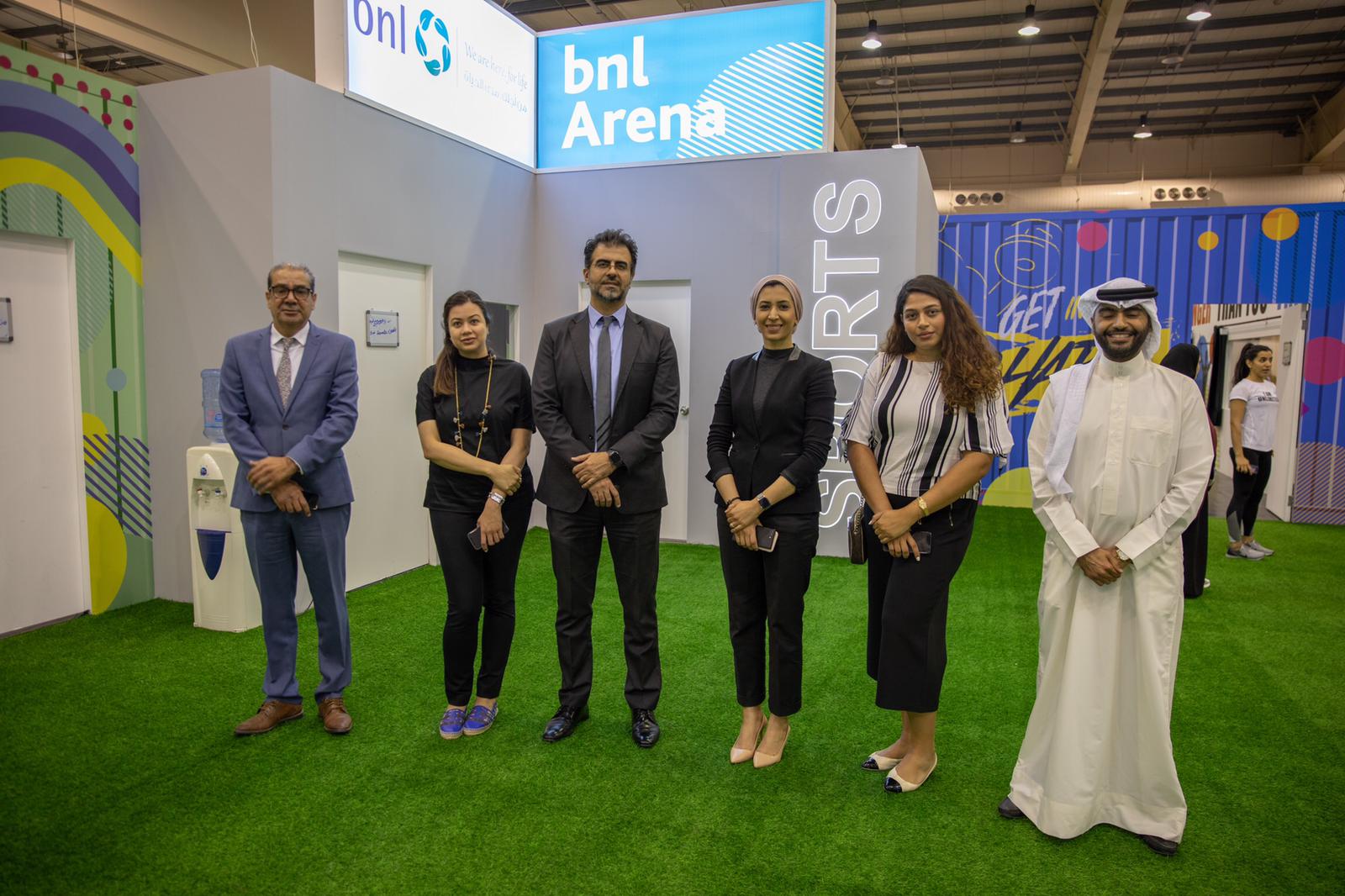 In line with its objectives to support the youth of Bahrain, bnl is sponsoring the Youth City 2030 Sports centre in its 10th edition. Youth City 2030 is currently held at Bahrain International Exhibition Centre until the 8th of August 2019. bnl's Sports Centre, also known as "bnl Arena" offers a wide range of programs under its roof which includes physical activities, entrepreneurial, personal & self-development training programs aiming to achieve the sustainable development goals (SDGs) that coincide with Bahrain's vision 2030.
Youth City 2030 is organized by the Ministry of Youth & Sports Affairs (MYS), in a strategic partnership with Tamkeen under the guidance of His Excellency Mr. Aymen Almoayyed, Minister of Youth & Sports Affairs. The event focuses on key growth areas for Bahraini youth, aiming to promote innovation & creative thinking and enhance talent in areas such as leadership, media, technology, arts, science and sports.
bnl worked alongside Reps Fitness Studio, one of the key operators of bnl Arena to introduce new initiatives to the sports Centre, this includes the E-movement program which will encourage youth to be physically active and monitor their movements, heart rate and sleeping habits which are analyzed using trackers given out to participants of this program at the time of enrollment. bnl also partnered with the Bahrain Deaf Club, providing access to all the sports programs, an initiative which was welcomed by the Ministry of Youth & Sports Affairs (MYS) and in return has opened up all the youth city 2030 programs to the members of the club.