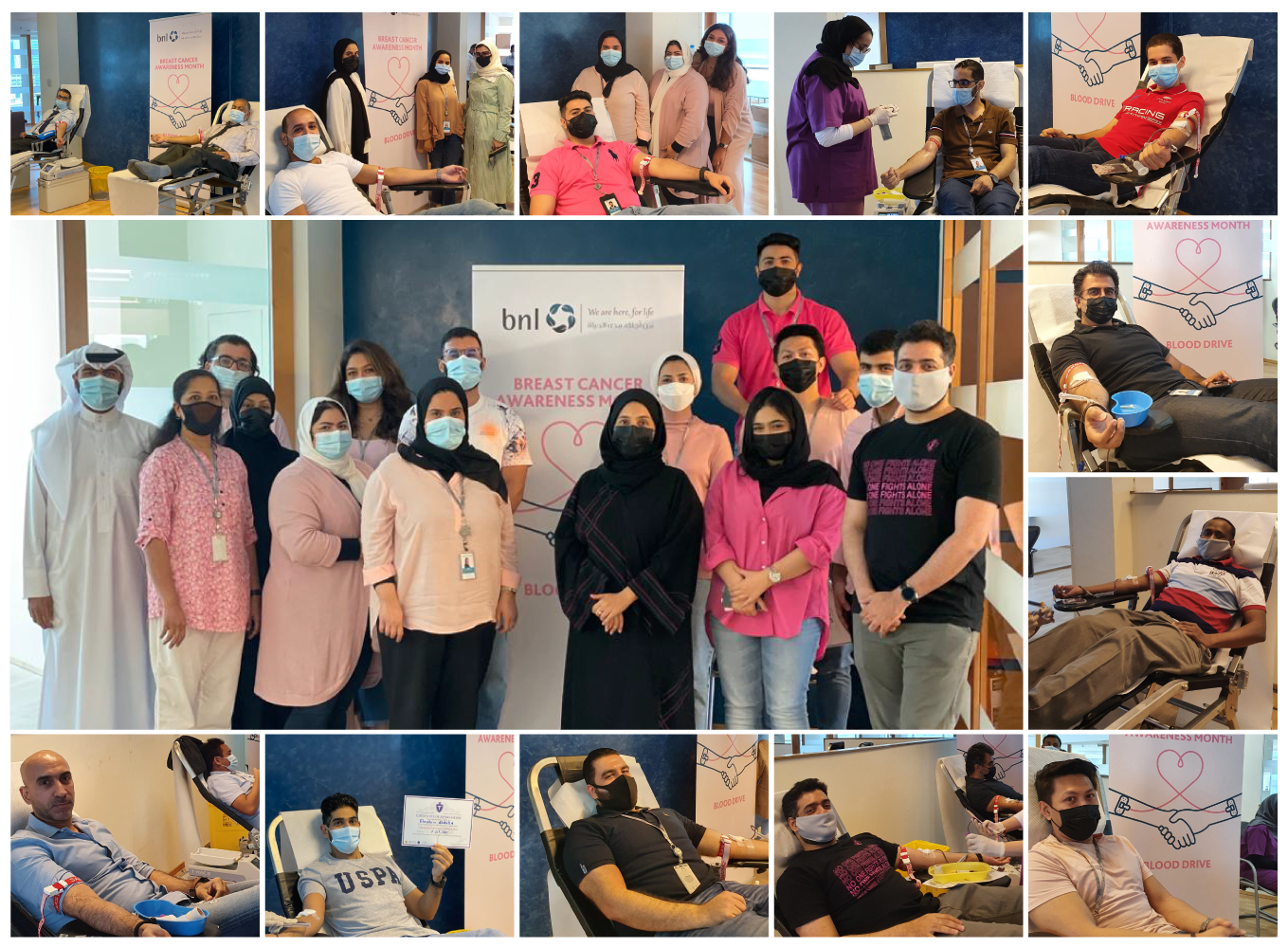 Manama: As part of its continuous efforts in spreading health awareness, Bahrain National Life Assurance (bnl) organized its annual Blood Donation campaign in association with King Hamad University Hospital, held at its headquarters in Seef Area. This year's blood drive is in support of October's Breast Cancer Awareness Month.
This annual practice is part of bnl's initiative to stress on the need to build awareness about voluntary giving and its priceless impact to those fighting to survive. It is also a regular effort to bring knowledge to all employees about the health benefits they get from donating which as a result boosts the number of volunteers every year.
Commenting on the initiative, Mrs. Enas Asiri, General Manager, bnl, said, "Our 2021 Blood Drive Campaign is dedicated to increasing awareness of Breast Cancer and providing support to cancer patients as well as others in need of donated blood. The blood donation drive is part of a multifaceted plan developed by bnl to address vital health and safety issues in the Kingdom of Bahrain and is one of many on-going collaborations with other significant national institutions."
"The drive comes within the framework of the social, national and humanitarian responsibility which aims to support the Sustainable Development Goals and to realize the Bahrain Vision 2030, which seeks to build a cohesive and vibrant Bahraini society and establish a solid, compatible and mutually supportive society that adopts common human values" she added.